Diamond Lappato Abrasive Fickert Polishing Tool
we are looking for distributors globally.
The "Diamond Lappato Abrasive Polishing Tools" are specialized abrasive tools used in the surface treatment and polishing of ceramic tiles to achieve a distinctive finish known as the "Lappato finish" or "Lappato effect." This type of abrasive tool is designed for precision and effectiveness in the tile manufacturing process. Here's an explanation of each component in the name:
Diamond Lappato Abrasive: This refers to the abrasive material used in the tool. Diamond abrasives are known for their hardness and durability. They consist of tiny diamond particles embedded in a bonding material. Diamond abrasives are highly effective for grinding and polishing hard materials like ceramic tiles.

Ceramic Tile Surface Treatment Polishing: These tools are used for the treatment and polishing of ceramic tile surfaces. The treatment involves grinding and polishing the tile's surface to achieve a specific texture and finish.

Lappato Finish: The Lappato finish is a distinct type of finish characterized by a semi-gloss surface with a satin-like texture. It combines both matte and glossy elements, creating a visually appealing and textured appearance on the tile's surface. Achieving a Lappato finish typically involves using diamond abrasives and specialized tools to selectively remove material from specific areas of the tile, creating a controlled contrast between polished and matte sections.
In summary, the "Diamond Lappato Abrasive Ficket Polishing Tools for Ceramic Tile Surface Treatment Polishing" are specialized diamond abrasive tools used in the tile manufacturing process to achieve the unique and visually appealing Lappato finish on ceramic tiles. These tools play a crucial role in creating a controlled texture and finish on the tile's surface, enhancing its aesthetic appeal.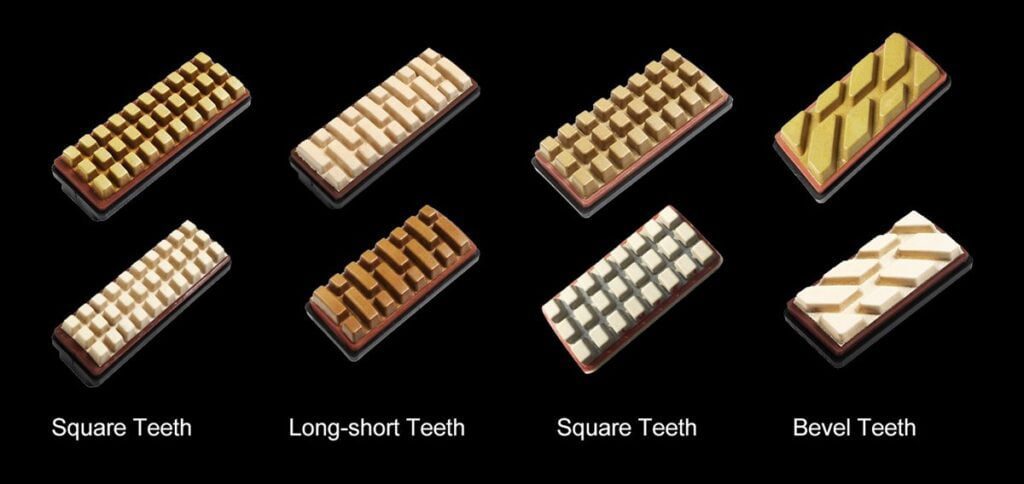 Replacing Magnetic Abrasives With Higher Production Efficiency.
Special Recipe Of Fickert To Lower Operating Power.
Better Heat Dissipation, More Delicate Substrate, And Smoother Surface Of The Finished Product.
More Uniform Mixing Of Resin With Diamond Brings More Stable Performance.
Fickert is the Diamond Tools for auto-polishing lines for lapping Tile/Stone Surface Treatment.
| | |
| --- | --- |
| Length/Size Type | L90, L140, L170 mm |
| Used For | Ceramic, Porcelain, Granite, Quotaze, Stone, Marble |
| Number of Teeth | 0/1/4/10/12-17/18-22 Inserts |
| Shape of Teeth | Square/Bevel/Helical |
Lappato Abrasive Fickert for Glazed Tile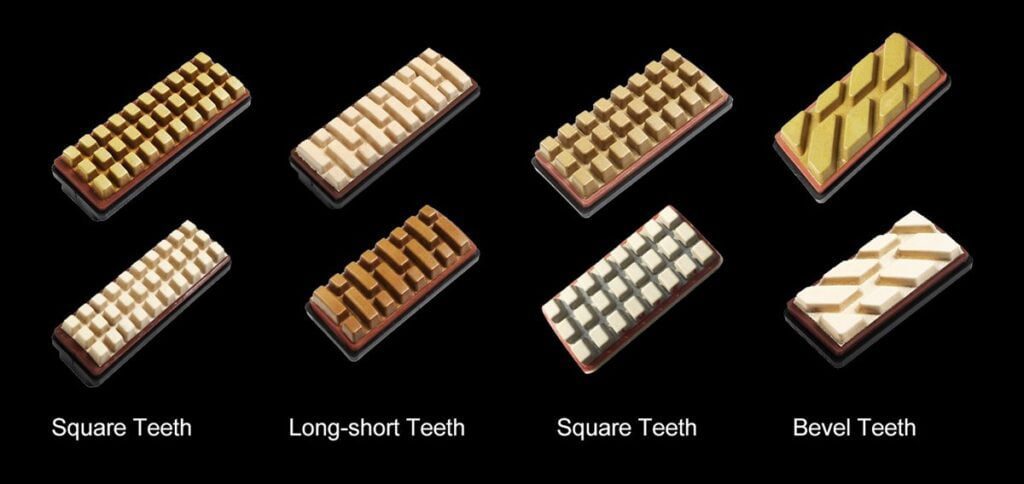 | | |
| --- | --- |
| Used For |  Tile or Stone Surface Finishing |
| Length | 90 140 or 170 mm |
| Tooth Shape | Square Bevel or Long&Short |
| Bond Method | Resin Bond |
| Grit Level | 80-10000 # |
Lappato Abrasive Fickert for Polished Tile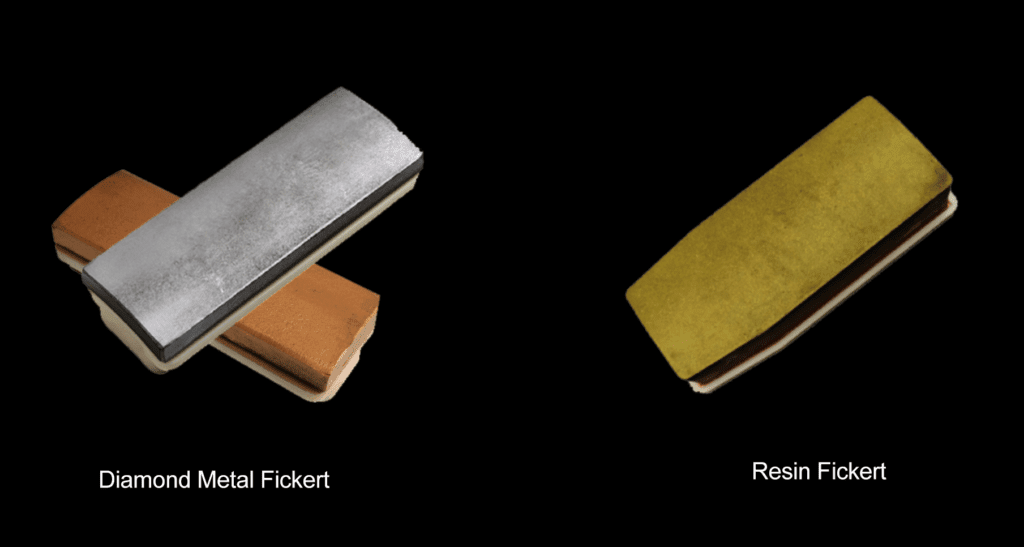 Diamond Grinding
Resin Grinding
Used For
Tile or Stone Surface Treadment Finishing
Lengh
90 140 or 170 mm
Tooth Shape
No Tooth
Bond Method
Metal Bond
Resin Bond
Diamond Powder
Diamond
No Diamond
Grit Level
36-400 #
240-10000 #
Magnesite Fickert Abrasive for Stone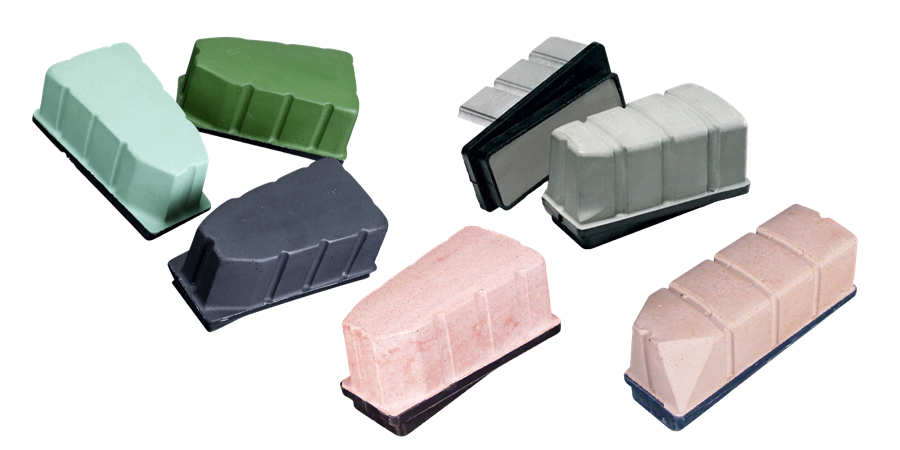 Magnesite Fickert is intended for granite calibration and rough grinding. For Automatic Polishing Lines, Automatic Bridge Polishing Machine, and Radial Arm Manual Polishing Machine;
| | |
| --- | --- |
| Used For | Granite,Basalt,Quartzite |
| Lengh | 140 160 170 mm |
| Tooth Shape | 1 |
| Bond Method | Magnesite Bond |
| Grit Level | 12 – 1800 |
Ficket Polishing Tools for Stone Processing
Ficket Polishing Tools, often referred to as Fickert Abrasive Tools, are specialized abrasives exclusively designed for the stone processing industry. These tools play a crucial role in the grinding and polishing of stone surfaces, delivering several key advantages:
Energy Efficiency: Ficket Polishing Tools are engineered to be exceptionally sharp, reducing the stress on grinding heads. This sharpness not only extends the lifespan of grinding equipment but also contributes to energy savings during stone processing.

Improved Productivity: Their superior sharpness enhances the transmission speed of conveyor belts, leading to increased production efficiency. Stone processing operations benefit from higher output and quicker turnaround times.

Enhanced Glossiness: Ficket tools have the capacity to significantly elevate the glossiness of stone surfaces. They can achieve a shine that exceeds standard levels, adding an exquisite finish to stone products.

Reliable Quality: Manufactured using advanced technology and precision equipment, Ficket Polishing Tools maintain consistently high quality. Rigorous quality control measures ensure that they meet industry standards, providing a cost-efficient solution for stone processing needs.
In summary, Ficket Polishing Tools are purpose-built abrasive tools exclusively used in the stone processing industry. Their sharpness, efficiency, ability to enhance glossiness and commitment to quality make them indispensable tools for achieving superior stone surface finishes.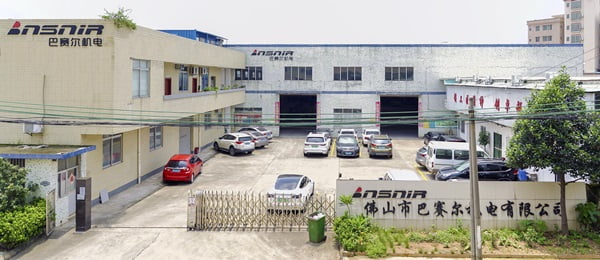 Basair® is a tile production line machinery manufacturer from China. We have been manufacturing tile machinery since 2006. We provide tile production machine lines, parts, and consumables to more than 120 tile manufacturers around the world.
How Many Steps To Buy Machine From Basair?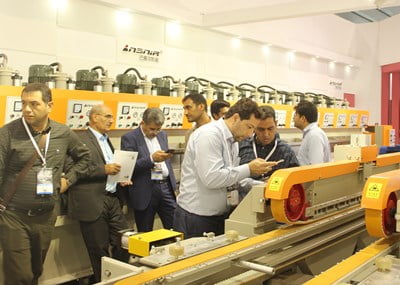 Inquiry & Consulting Support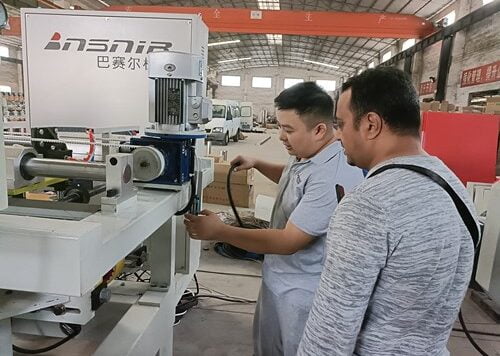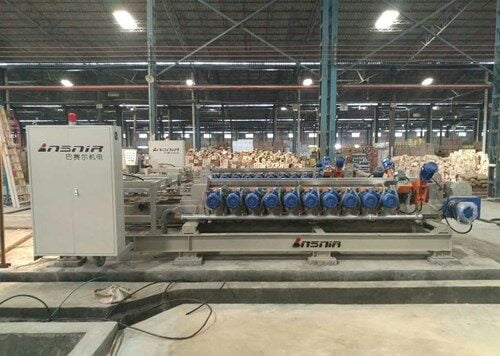 Vist Our Clients & Learn More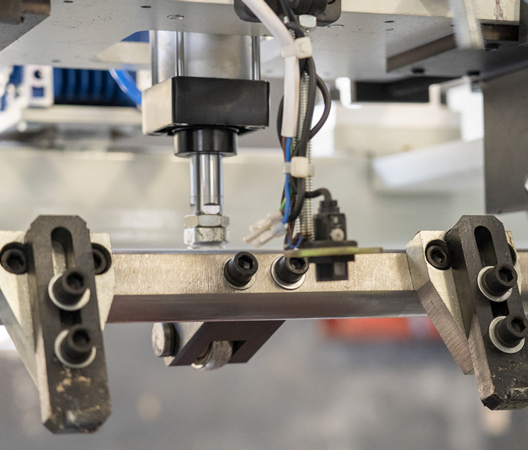 One-Stop Solution Supplier.
 Make us clear about your needs;
 We will follow the needs to design and quote;
We will produce the machine after you confirmed them;
Live the production process for you to ensure delivery;
After-Sales Service Support
On-site technical support.
Providing support throughout the product life cycle.
After-sales service includes warranty service, training, or repair for a product.
achieve the timely procurement of parts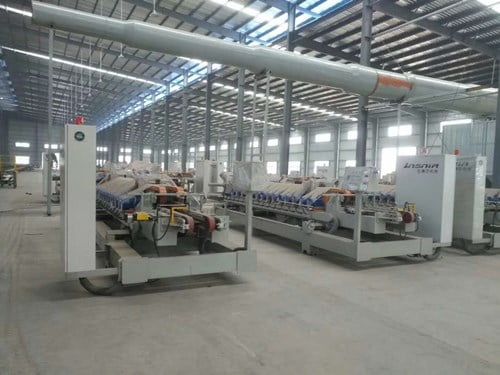 Frequently Asked Questions